You deserve to live in your dream home...
We can help you get there.
Design + Draft + Build | Consulting + Construction
Phase One has been such a wonderful company to work with. We have spoken to Pam on the telephone and met with CJ twice now on two different properties, and their wisdom, expertise and advise has been invaluable. CJ has been incredibly patient and so forthcoming with information that has been helpful for us to realize our vision and goals. We are looking forward to working with Phase One more in the future as we move forward with our adventure!
We have loved working with Phase One on designs for our house! Everyone there is fabulous. Great communication and very professional. We had so many ideas but didn't know where to start. Claire, who is an incredible listener, somehow took our jumbled thoughts , got creative and put it all together. We look forward to moving to the next "phase" and making the plans a reality. Definitely highly recommended!
CJ and Pam have been a wealth of knowledge. We look forward to working together on many more projects.
Pam and Al are great to work with. Al was very professional and knowledgeable about what we would have to do to renovate our attic space and gave us several options. If you are considering renovating your home, give them a call!
Pam and Al are great to work with. Al was very professional and knowledgeable about what we would have to do to renovate our attic space and gave us several options. If you are considering renovating your home, give them a call!
We've had the best experience with Phase One. The entire team is awesome! ... You know those moments where you say to yourself "I wish I would have known" or "I wish I would have spent the money to do it the right way." This is that moment! If you use Phase One you won't regret it.
We purchased a 70's ranch house while we still lived in Boston and Phase One was the very best option for us when we needed to get our ideas, plans and budget together for renovating the house. The Phase One team was very responsive, creative, and helpful. They gave us confidence in the ideas we already had, opened our eyes to new ideas and truly helped us understand the budget for a project our size. Now we are living in our home and we LOVE it. Phase One worked!
What can I say about this wonderful company. They were recommended by someone we knew in the area and we are so grateful for finding them. Pam and CJ got us on track to build our dream home. They are so honest and trustworthy and we feel like they are now part of the family.
Pam and Jon did a great job on the renovation of our 30-year old Kitchen and Master Bath. Not only did they design our renovation, they also handled the construction (and finished on time). They stand behind their work and have come by the house multiple times for small touch-ups. Highly recommend!!
Phase One is a unique team of designers, contractors, architects, and engineers, all under one roof, with one mission — to make the construction and renovation process straightforward and enjoyable for everyone involved.
Cola Cocktails and Connections knows how to throw a "pawsome" event for our friends and local partners. Our pet photography bash was no exception. Phase One and our sister company Massey Engineering proudly cosponsor amazing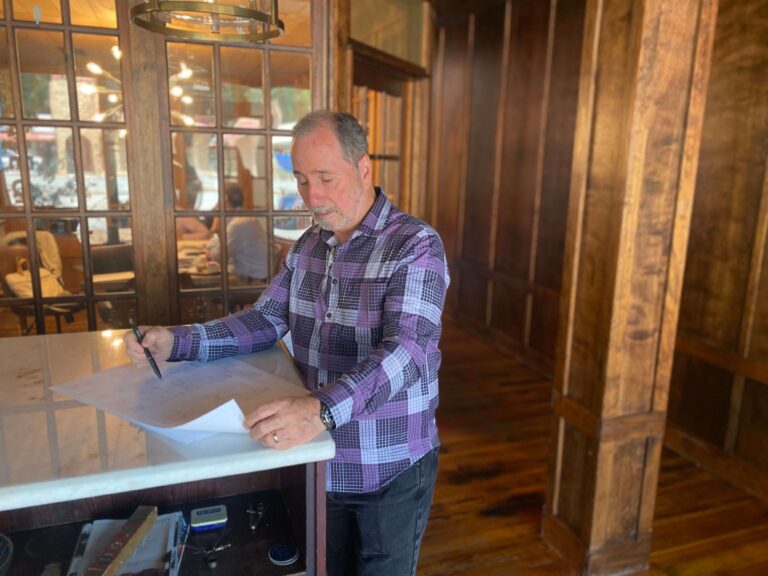 Doing what he'd always dreamed of For the past 44 years, Ralph Walden has designed buildings, built them, and been deeply involved in architectural projects throughout South Carolina and beyond. And it all makes sense
When Phase One began, we wanted to bring a whole new approach to residential renovations and building projects. Our focus was on making the construction easier for clients. We believe they should clearly understand project
We know how overwhelming it can be to re-imagine a home on your own.
You might call a few contractors to get your "Free Estimate" — but none of them seem interested in what YOU as the homeowner actually want to do.
Maybe you're a hardcore DIY'er who goes straight for the sledge hammer, assuming you'll figure it out as you go. Act first, plan later is a very dangerous approach.
You agree to start working with a contractor, but they hit a lot of "unforeseen" issues that end up costing you way more than you expected.
Or, maybe you spend days, weeks, or months online trying to find rough cost estimates so you can budget your project — ultimately figuring it will cost somewhere between $5,000 and $500,000 depending on… well everything.
The reality is, when people don't know where to start, they never do.
We

listen

attentively as you tell us your dreams.
We

collaborate

with you to design, plan, and budget your project so that you can make your dream come true.
We

deliver

a set of construction-ready plans that your contractor can use to get to work on your dream home.